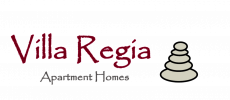 Your Review
Submit a Review

Resident Reviews
|

Recommended: Yes
Thank you for taking the time to post your review Ari! We are thrilled to hear that you had a great move-in experience and have continued to have a positive relationship with Ana and Salvador. We're so happy that we've been able to provide you a peaceful atmosphere! Our team works extremely hard to provide our residents with superior customer service. Please let us know how we can continuously improve by contacting us at btl.villaregia@udgi.net. Thank you! With gratitude, Villa Regia Management Team
|Recommended: No
Cost too high — Too much money fir what it is
Thank you for your review, we appreciate all the feed back we get from our valued residents. Based on the area and the current market our rents are comparable to other apartment communities. The difference is we have one of the largest floorplans in the neighborhood and feel our product surpasses theirs.
|Recommended: No
Loud Neighbors — Management is fine but the neighbors were loud even past 10PM and it is if as though they don't realize they live right next to each other. Some people don't keep their dogs on leashes.
Thank you for your insight as a past resident. We have a "Quiet Enjoyment" clause in our lease. Noise which can be heard outside the premises, loud conversations, music, etc. that could be disturbing to other people is not permitted. The hours of 10:00 p.m. to 8:00 a.m. are considered quiet time and moving in or out of premises is prohibited during this time. We urge all the our residents to abide by the policies, in the event that you may be disturbed during after hours we ask you to call courtesy patrol at 916 222 2100. They are here to help us enforce the Quiet enjoyment policy.
|Recommended: Yes
The neighbors are very friendly. Ana, our manager, has gone out of her way to make me welcome and transition — Ana, the manager, is very helpful and supportive. I went through a very difficult time during my transition to this property and Ana was there to help me and went above and beyond to help me . The maintenance gentleman is kind and very prompt in fixing any problems that arise.
Thank you for taking time to post this review. We are very pleased to hear about your positive experience with Ana. We value you as a part of our community, Laura, and we greatly appreciate your feedback. Warmest Regards, Villa Regia
|Recommended: Yes
None — None
Thank you for your feed back.
|Recommended: Yes
Amazing — The place and the staff are amazing. They work with you in order to help get you set up and ready to move in.
Hello, Adam. Thank you for taking the time to leave your review. We have a great staff and we are happy to hear they were able to help your process be as smooth as possible. Please let us know if we can assist you in the future. Warmest Regards, Villa Regia Management Team
|Recommended: Yes
I enjoyed my stay — The walls are pretty thin so sometimes you can hear others that are above you or beside you. Unless you live in the nicer and newer homes in the apartment complex then the home is so-so. I've had problems with the thermostat for a while living here until it started to work perfectly finely. 1 of the rooms, the floor in the closet gets really hot even though it's not heated flooring. Overall, I enjoyed the stay as my first apartment ever renting myself. Made good friends and the people here are pretty nice and chill. Many kids here as well playing outside. I enjoy the liveliness and the laughter outside.
Thank you for reaching out. We're sorry to hear that we did not provide a 5-star experience for you and would like to know more about how we can make our community better. Here, at Villa Regia, We pride ourselves on taking feedback from current and past residents seriously. We welcome the opportunity to discuss your concerns in further detail and resolve anything that might still be outstanding. Please feel free to contact our Management Office regarding your review. Thanks!
|Recommended: Yes
Salvador and Anna are fantastic — Great affordable units in a relatively safe area. Amazing and quick management team. Only complaints are loud neighbors and a surprising amount of smoking from tenants.
Thank you for your feedback and compliments. The team at Villa Regia Apartments takes pride in our work and our customer service to all the residents and prospects. Recently, we have sent emails and reminders out to everyone on our "No Smoking" and "Quiet Enjoyment" policies. We hope that all the residents and their guest abide by the policies and help keep Villa Regia enjoyable for all.
|Recommended: Yes
Happy to live here — If there was no covid and the pool was open these apartments would pretty much be perfection. I've lived here for 4 months so far and I plan to stay as long as possible. Of all the things I love, the best part is how quick the maintenance and manager team are to fix anything wrong in a unit. Any time something is wrong or broken they have fixed it for me within 48 hours. I have never experienced this kind of exceptional service from any management property I've lived under. It's phenomenal. It really shows you how much you are appreciated and respected as a tenant. Even the most frivolous thing wrong get fixed right away. I love these apartments.
Thank you Bailey Smith, for posting such a great review. Our number one priority is our residents. We are continuing to work hard to make everyone feel at home, and we hope to get the pool going soon. Let us know if you have any questions or concerns by reaching out to us here at btl.villaregia@udgi.net. Kind regards, Resident Relations Team Member!
|Recommended: Yes
Nice and quiet within the neighborhood — Haven't had any problems within the grounds of the apartments. Management is attentive and maintenance is quick and responsive.
On behalf of our entire team, thank you Christopher. We love hearing about our awesome staff, and they work extremely hard to provide a great experience for our current and future residents. -The Villa Regia Management Team.
|Recommended: Yes
Beautiful amazing apartment with a good view — It was a Beatiful experience with a beautiful view to wake to every morning
Delshun thank you for your review. We are so glad to hear that you had a great experience and enjoyed your home. -The Villa Regia Management Team.
|Recommended: Yes
It is clean — These apartments are quiet and clean.
Thank you for taking time to post this review. We are so pleased to offer you a 5-star living experience. We appreciate your feedback and value you as a part of our community. Warmest Regards, Villa Regia
|Recommended: Yes
I love how clean the apartment grounds are and the beautiful landscaping — Its a very centralized location. Close to the bus stop, convenience stores, gas stations, restaurants and other popular small stores.
Thank you for your review, Rosellen. We always appreciate hearing our residents feedback. We do love how we are so conveniently located and are happy that you appreciate it also. We hope to continue meeting any needs you may have. Warmest Regards, The Villa Regia Management Team
|Recommended: Yes
Good — Good apartment to stay at
Thank you so much for rating us. -The Villa Regia Management Team.
|Recommended: Yes
VERY VERY WELCOMING AND COMFORTABLE PLACE TO LIVE — Santos the manager is very RESPECTFUL and take care of us tenants Awsome guy
Thank you for reaching out. We love hearing about our awesome our staff. We strive to provide a great experience for our residents.