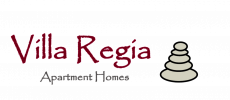 Your Review
Submit a Review

Resident Reviews
|

Recommended: Yes
Thank you for reaching out. We love hearing about our awesome our staff. We strive to provide a great experience for our residents.
|Recommended: Yes
Paradise, it's the place to be — My roommate and I needed a place ASAP and something close to work. The man who helped us goes by the name Santos. He's a very understanding kind man. He definitely takes his time to ensure you're in a comfortable new home. The area is very calm, and quiet during the day and night. Parking is amazing here, so much space I haven't tried the pool yet, waiting for summer to roll around but it sure does look nice. I highly recommend this location if you're looking for a new place to be. Was in my new place in just a few days Oh did I mention all the delicious food locations that surround us Tooooo many
Thank you Randy for taking the time to share your experience with us. We are so pleased that you are enjoying our beautiful community and all the neighborhood has to offer. Please let me know if you need anything, I am always here to assist. Warm Regards, Santos
|Recommended: Yes
Impressively well maintained complex — Very impressed with the grounds and staff here. Management is of the highest quality and will consistently take his time to accommodate your needs in a swift manner. The grounds are kept extremely clean and the neighbors are not at all disruptive. Highly rate this community and will continue to recommend
Thank you for taking time to post this review. We appreciate your feedback and are so pleased to offer you a 5-star living experience. We value you as a part of our community. Warmest Regards, Villa Regia
|Recommended: Yes
Very pleasant place to live — Very quiet and pleasant
Thanks, Richard for your feedback on our community. We are happy to know that you have found your stay to be pleasant and quiet. Best regards, the Villa Regia Management Team.
|Recommended: Yes
Great apartment complex — Great management, apartment grounds are always kept neat and everything is always taken care of.
Thank you so much for leaving a review Christina. Here at Villa Regia we take pride in our apartment grounds and we like to keep them clean. We are very happy that you think they are kept neat. Please give our office a call if you have any suggestions on how we can improve farther. -Villa Regia Management Team
|Recommended: Yes
Great staff bad neighbors — The staff is great and tries their best but some of the residents just dont understand how to pick up after themselves or that they have neighbors and need to respect the noise volume and keep personal arguments private.
Thank you for taking the time to give us your feedback, Nichole. I am so happy to hear that for the most part, you have loved calling Villa Regia your home! We have so enjoyed having you as a part of the community. I do apologize for the inconvenience and discomfort that some of your neighbors have caused you and want to see how we can help. Please feel free to stop by our office so we can discuss your concerns in more detail. Thank you! Yasmin Assad Business Team Leader Villa Regia Apartment Homes Ph: 916.514.1449
|Recommended: Yes
Apartments looked nice, management did not — Beautiful property, too and I won't be calling it home.. Went in to take a tour and get an application for my husband and I, and the manager Jasmin was really rude. She didn't seem like she wanted to be there and didn't seem interested in helping us which made me feel really uncomfortable. When I asked questions she just rolled her eyes and sighed as if I was a nuisance to her. Heads up owners, the impression of your property starts with your manager, and this job clearly isn't the right fit for her. She shouldn't be in customer service if she clearly does not enjoy helping people.
Thank you for your kind words about our beautiful property! We have worked very hard to provide a home that our residents are proud of and are glad that you were able to see that when you came to visit. Thanks for bringing this concern to our attention, Erica. It is our goal to treat everyone respectfully and ensure our residents love their home. We want to improve constantly improve and welcome your feedback. Please give me a call at 858.244.0900 so we can discuss in detail what happened. Our sincere apologies and we implore you to give us another shot--we promise we wont disappoint! United Development Group Customer Relations Team 858.244.090
|Recommended: YesGreat apt — U love new appliances ever works good they broght a good vibe to neighborhood
|Recommended: YesVery homey — Villa Regia is a secure and a nice quite place they have put a lot of hard work into this place
|Recommended: YesI love Villa Regia Perfect place to call home — It's so calm and peaceful. I never have a problem with the noise. My mainence requests are always handled within 24 hours. Staff is very friendly and the new remodel looks great
|Recommended: YesNice property nice managers — I love Living here it's very quiet everyone minds they're own business the managers are very nice helpful.
|Recommended: YesExcellent — Excellent management ,maintained and landscaping and honestly every things in this apartments perfect and the manger is friendly and so helpful .
|Recommended: YesBeautiful — Lots of construction but totally worth it. Improvements left and right. Busy but friendly and accommodating staff. Everything works, its clean, its tidy and we are happy here
|Recommended: YesReview — This is a really nice complex. They are doing a wonderful job with the landscaping, etc. I love that this is walking distance to so many stores and shops and restaurants.
|Recommended: NoLandscaping is fantastic maintainence is good parking is horrendous — there have been numerous improvements especially in landscaping and appearance.the parking has gotten worse.there are still issues with the water. maintainence has improved. i still have the refrigerator that I have complained about for the last 7 years and the dishwasher still does not dry the dishes