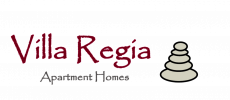 Your Review
Submit a Review

Resident Reviews
|Recommended: YesNice property nice managers — I love Living here it's very quiet everyone minds they're own business the managers are very nice helpful.
|Recommended: YesExcellent — Excellent management ,maintained and landscaping and honestly every things in this apartments perfect and the manger is friendly and so helpful .
|Recommended: YesBeautiful — Lots of construction but totally worth it. Improvements left and right. Busy but friendly and accommodating staff. Everything works, its clean, its tidy and we are happy here
|Recommended: YesReview — This is a really nice complex. They are doing a wonderful job with the landscaping, etc. I love that this is walking distance to so many stores and shops and restaurants.
|Recommended: NoLandscaping is fantastic maintainence is good parking is horrendous — there have been numerous improvements especially in landscaping and appearance.the parking has gotten worse.there are still issues with the water. maintainence has improved. i still have the refrigerator that I have complained about for the last 7 years and the dishwasher still does not dry the dishes
|Recommended: YesNice — They are making huge efforts to fix this complex up. Management had been responsive to problems and has fixed everything. Relatively quiet. Never had an issue with parking. Management is on top of security as well. Updates are very nice. Nice looking finishes. Good quality appliances. The grounds are kept pretty clean as well.
|Recommended: YesThe property is amazing really friendly neighbors — it is really spacious and feels just like home
|Recommended: YesA great place to enjoy livinge — excellent management and maintenance, with lovely landscaping and helpful neighbors, makes Villa Regia an great bargain and fantastic community to reside in.
|Recommended: YesGreat — Really fixing up the place
|Recommended: YesGood — I've been living in villa Regia for 6 months and Yasmin has been helpful in every way possible.
|Recommended: YesHuge Improvement and a great atmosphere — I loved my neighbors except for a few- but the new management seems to have taken care of this property and I know first hand that Yasmin and Nathan work so hard to please everyone despite all the trouble they go through everyday. People are so critical of things that they don't know anything about - This place is beautiful , practical and cleaned up well.
|Recommended: YesIt a nice place to live and close to everything. — Its a nice place to live.
|Recommended: Yes
Ok — ok
Hi Dannie, Thanks for the 5 Stars we appreciate your time. If you would like to update your review with the reason for the amazing rating, we would love to honor the staff. Thanks again for your time!! Sincerely, Kaci Walsh Marketing Coordinator
|Recommended: Yes
I like it here — I like it here. It's a nice place the people are cool
Maria, We love that you are enjoying your home here at Villa Regia!! Don't forget to let your friends know how much you enjoy it here so we can get you a resident referral. Thanks for taking the time to write a review. Sincerely, Kaci Walsh Marketing Coordinator